The living room 
Enjoy a cup of coffee or read a book in our communal living room. The living room is open daily and our soft drinks are always cold. You can grab a coffee or make yourself a tea. You will also find a variety of informative brochures about the area. When the weather is nice, you can grab the cushions and chill out on the terrace alone, as a couple, or with your friends or family - easy living in Holten! 
The living room for groups 
The living room is also ideal to use as a communal room when travelling in a large group of up to 20 people! Get everyone together in this large room with a luxury kitchen. This also makes it possible to cook and eat together. 
Eating with your entire group 
Larger groups will be spending the night in several separate holiday homes. Each holiday home comes with a fully fitted kitchen, however it is extra fun to eat together as a group. The communal living room is the perfect solution for evening meals with a large group! There is also a luxury kitchen equipped with every modern convenience available in the communal living room. The living room can be rented separately each evening, meaning you can decide your group schedule for yourselves. 
Rent the living room 
The costs for fully renting out this space depends on the period. Contact us for the most up-to-date prices and availability. 
Our living room is always opened to anyone. Grab a cup of coffee and read a book. When the weather is nice you can also enjoy a seat outside!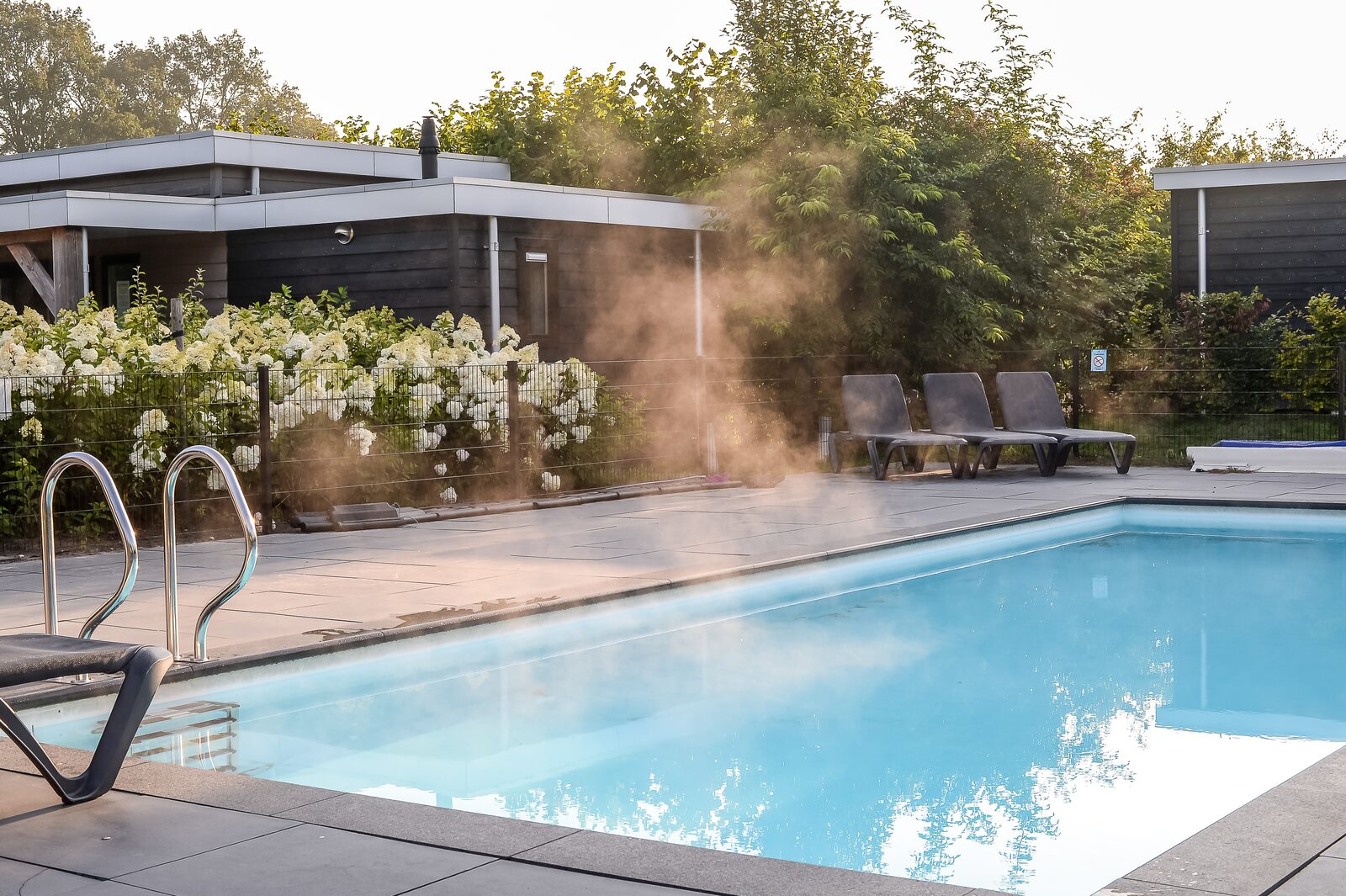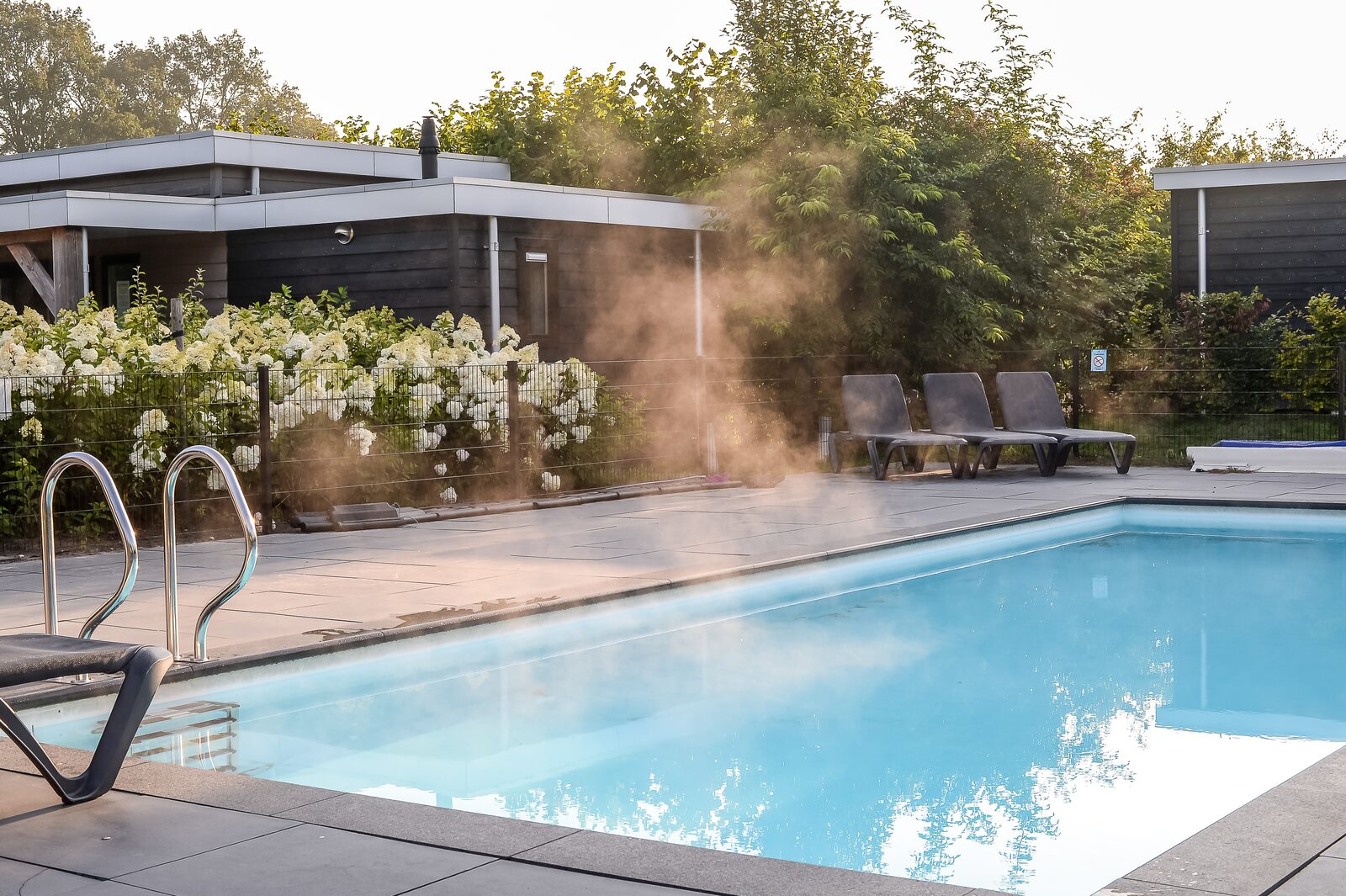 Heated outdoor swimming pool
Our heated outdoor swimming pool is for cooling off. Whether you come to enjoy a few laps or to float around, the pool is there for you. And as a park guest you can of course use the swimming pool for free. Are you looking for a holiday park in Overijssel with an outdoor pool? Then Buitenplaats Holten is a must. Because in addition to the heated outdoor swimming pool, you can enjoy the tranquility of one of our beautiful cottages.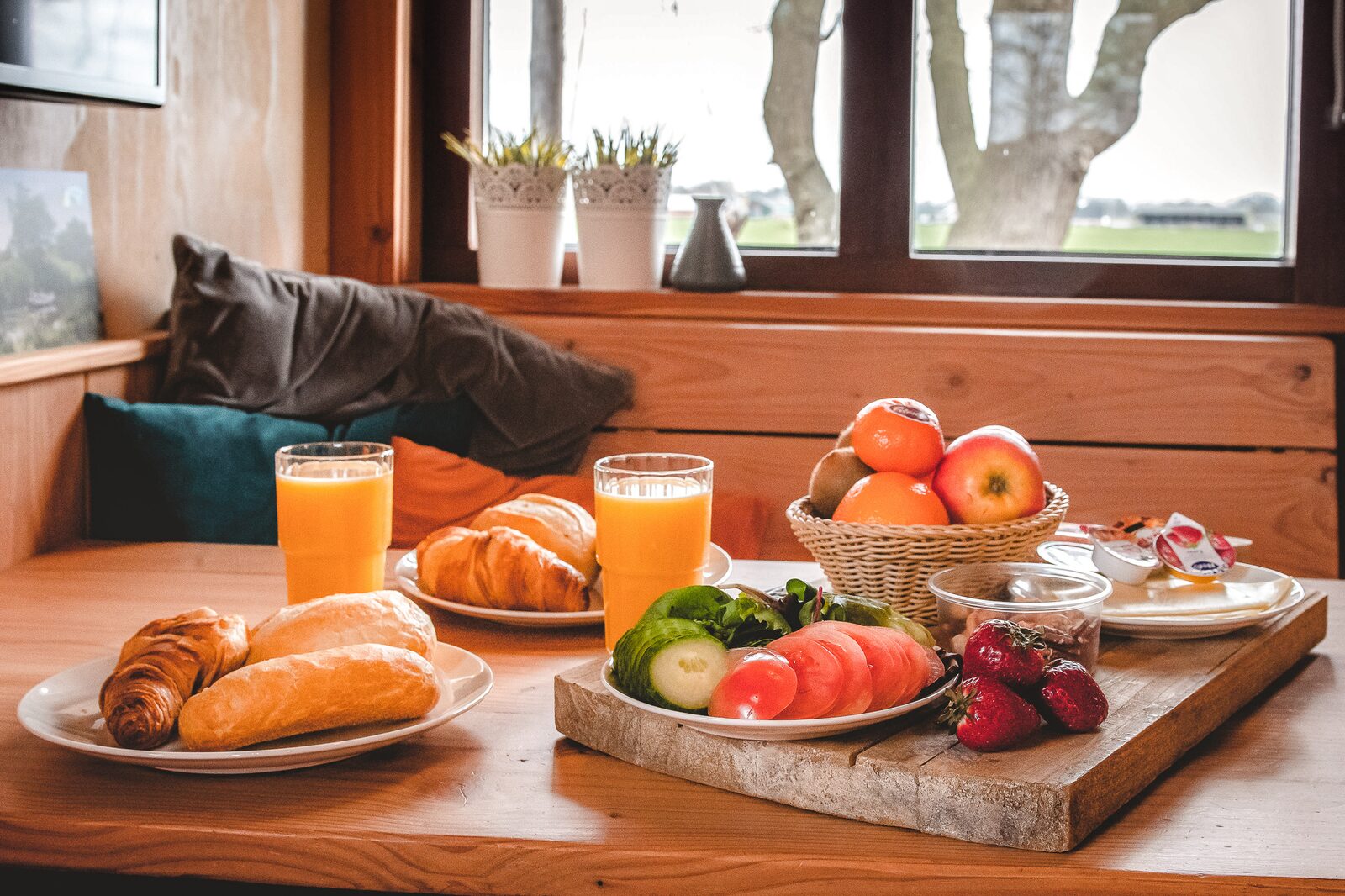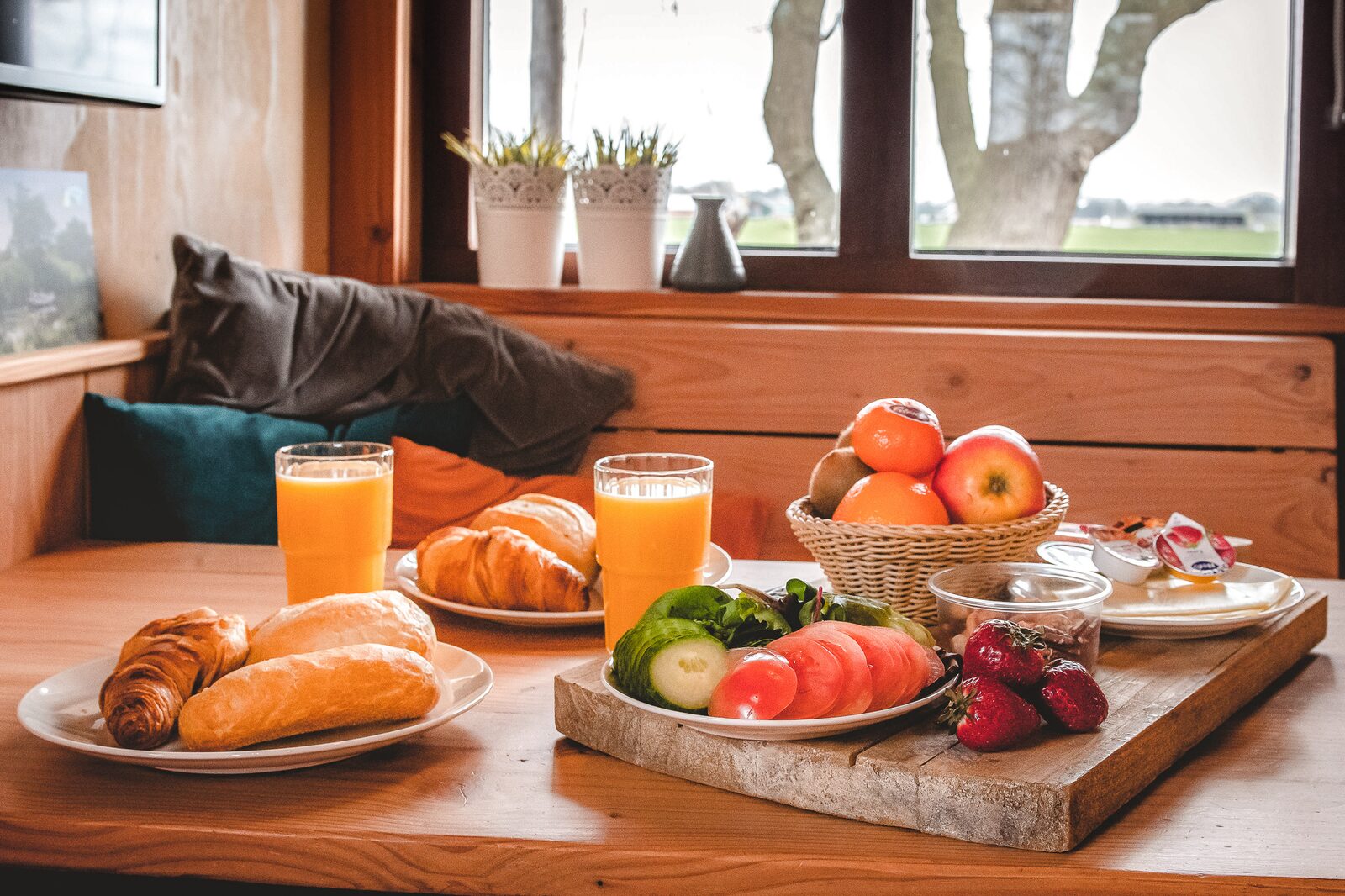 Breakfast service at your accommodation
We offer a breakfast service for both adults and kids. When you book, you can book a delicious breakfast basket in the from Easter until the last weekend of September. The breakfast basket will be delivered to your accommodation in the morning!
€5,95 for kids and €11,95 for adults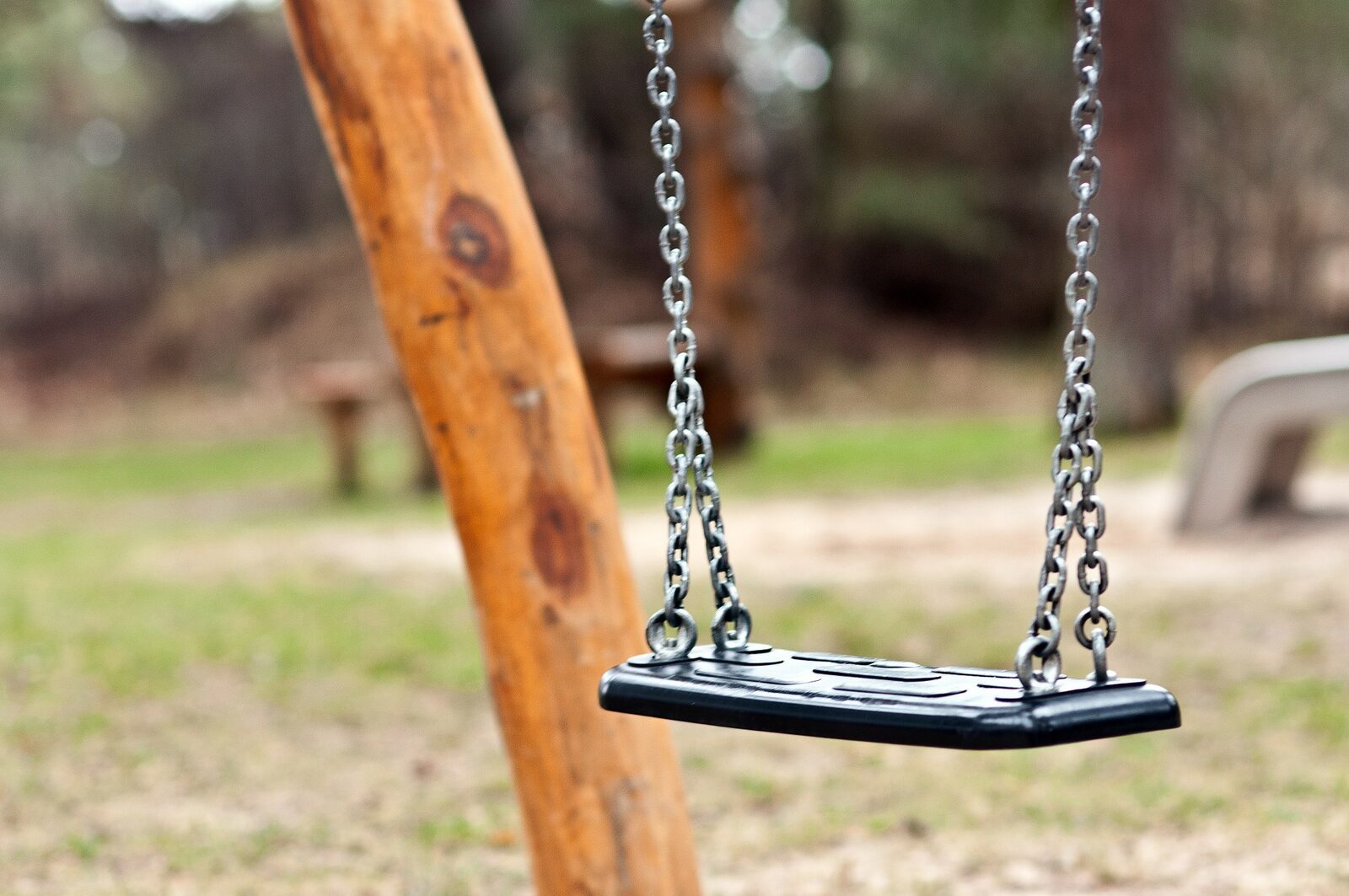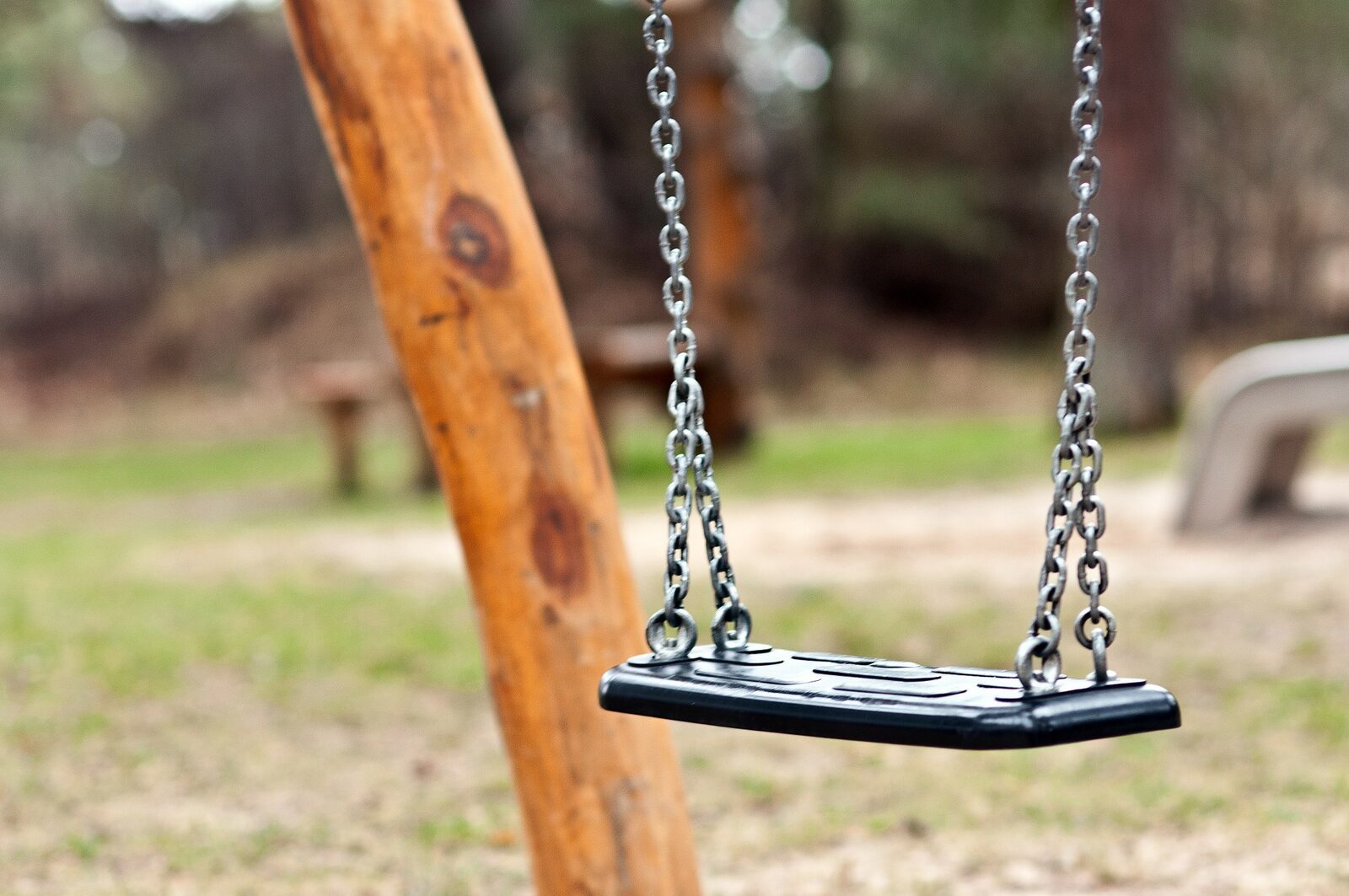 Playground
At our holiday park there is also a small playground for the children.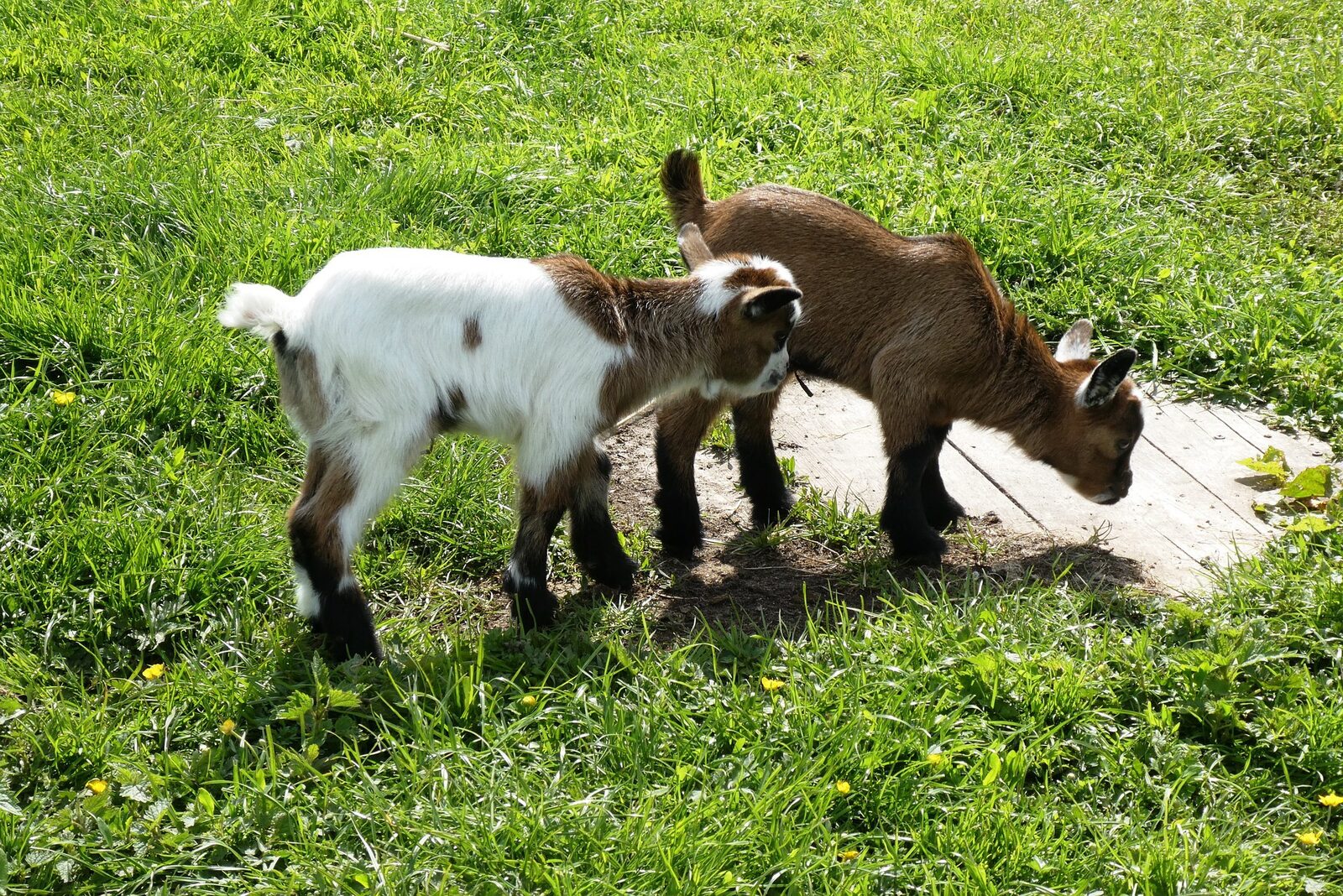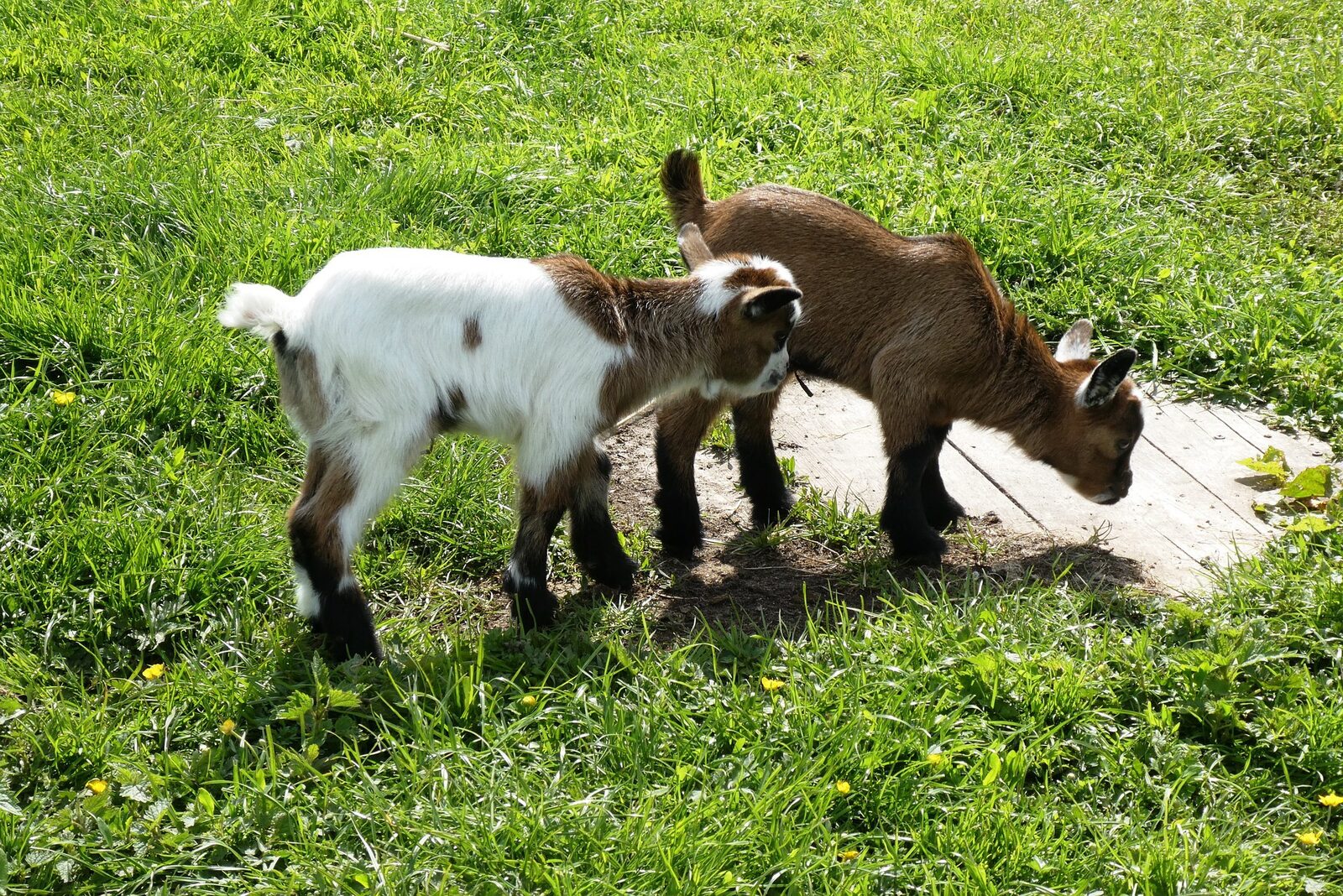 Petting zoo
Buitenplaats Holten has its own children's farm. Come and watch the lovely animals with the children.
Buitenplaats Holten is close to the river De Regge, a river with gently flowing fish water and many fish species!
Didn't bring your bikes? No problem! There are several possibilities to rent a bike. With a small 5 minute drive from Buitenplaats Holten you can rent bikes. It is also possible to have the bikes brought to the park so you can start right from there!